Home of Last Resident on historic St. George Street in Nation's Oldest City to be sold via Absolute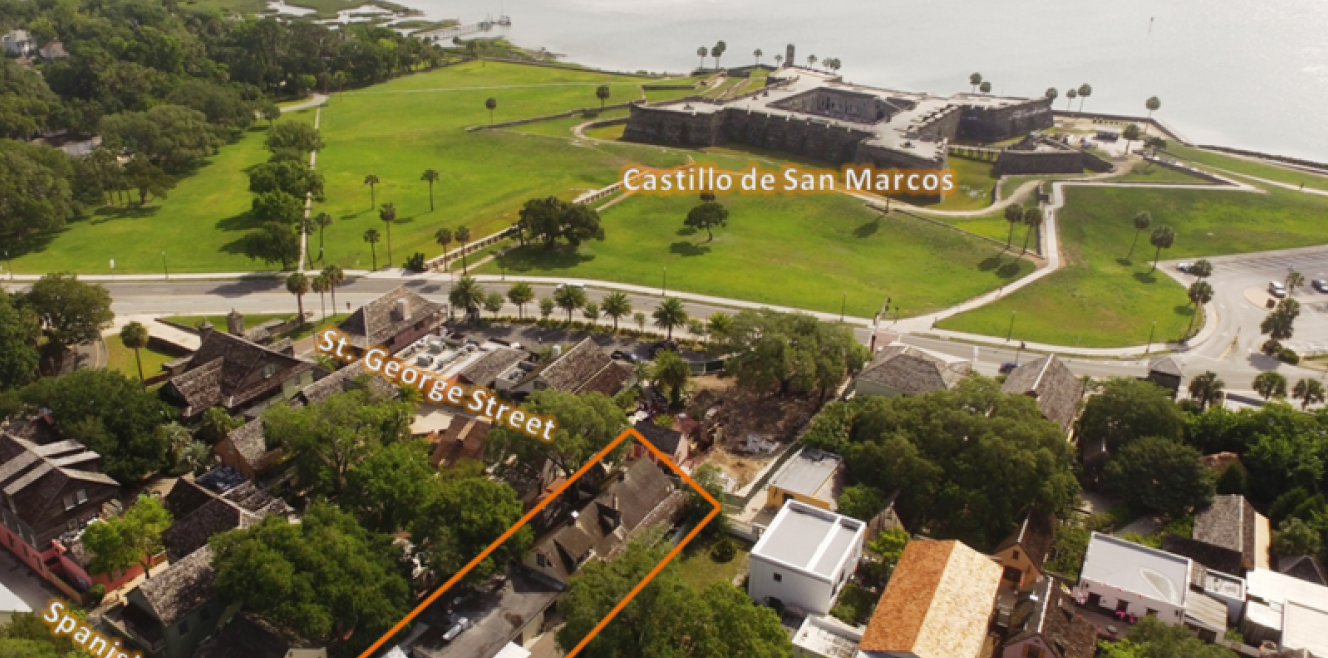 AUGUSTINE, Fla. — (June 20, 2016) – A prime historic retail, commercial and residential property located on one of the most historic streets in the heart of America's Oldest City will be sold via absolute auction July 14 by Fisher Auction Company. An absolute auction means there will be no minimum bid for the property.
Home of the last official resident on historic St. George Street, the residential and commercial property was built circa 1850. The property, which has frontage on both St. George Street and Spanish Street, includes a nearly 3,400 square-foot, six-bedroom home, as well as a 2,000 square-foot commercial building with courtyard currently operated by 'Local Heros Bar & Grill.' The same family has owned the property for nearly 80 years.
Purchased for $2,000 from the Manucy estate in 1938, the Parks family added on to the house in 1946 and again in 1963. The commercial space was converted in 2001 and has functioned as a bar and restaurant since 2011. The property has a breathtaking view of fort Castillo de San Marcos and is situated in the center a bustling destination for visitors featuring restaurants, bars and shops. The official addresses for the property are 18 St. George Street and 11 Spanish Street.
The auction will be held Thursday, July 14 at 11 a.m. at the estate, 18 St. George Street, St. Augustine, FL 32084. Bidders must be prequalified in order to participate in the auction. For information on how to prequalify, visit www.fisherauction.com. Fisher Auction Company is working in cooperation with Great Expectations Auction Company, LLC.
"We are honored to have the opportunity to manage the sale of this high-profile property in America's oldest city," said Lamar Fisher, President and CEO of Fisher Auction Company. "Given the uniqueness of the location and its historical value, we feel this property will draw significant attention from prospective buyers around the country."
Fisher Auction Company has previously handled numerous high-profile auctions including the former Versace Mansion, numerous private islands and multi-million dollar mansions of business executives, celebrities and professional athletes.
---